Rain again. Just a little over a mile of hiking into Hawaii's 11-mile Kalalau Trail and the path was silken clay. It was like skiing through the trail rather than treading. A walking stick was pleasantly useful. Kauai had one of the muddiest hiking trails I had ever seen; at least in November. This part, including the humidity and mosquitoes, reminded me of my experience at the Amazon rainforest.
In order to get far on Kauai's trails, hiking shoes are recommended. Since different parts of the island experienced frequent rainfall, these areas took time to dry. The Kalalau Trail, running along the Na Pali Coast, was one of those places and a muddy mess. That was why walking through the river to get to Hanakapiai beach, at the end of the first stretch of the trail, was such a reward.
After a rain shower in Kauai, there was often a rainbow, even double rainbows. Whether I was in a gift shop, on a helicopter ride or at a live band, I heard Israel Kamakawiwoʻole's "Somewhere Over the Rainbow" song being played.
Comparing the Hawaiian Islands, Kauai and Maui
After having been to two Hawaiian islands, Kauai and Maui, I can say there's more beyond just the vast green vegetation and waterfalls. Each island took on a different vibe based on what they had to offer. There appeared to be more cultural activities in Kauai, but more diversity in terrain in Maui especially the volcanic crater and black sand beaches in La Perouse Bay and Waianapanapa State Park.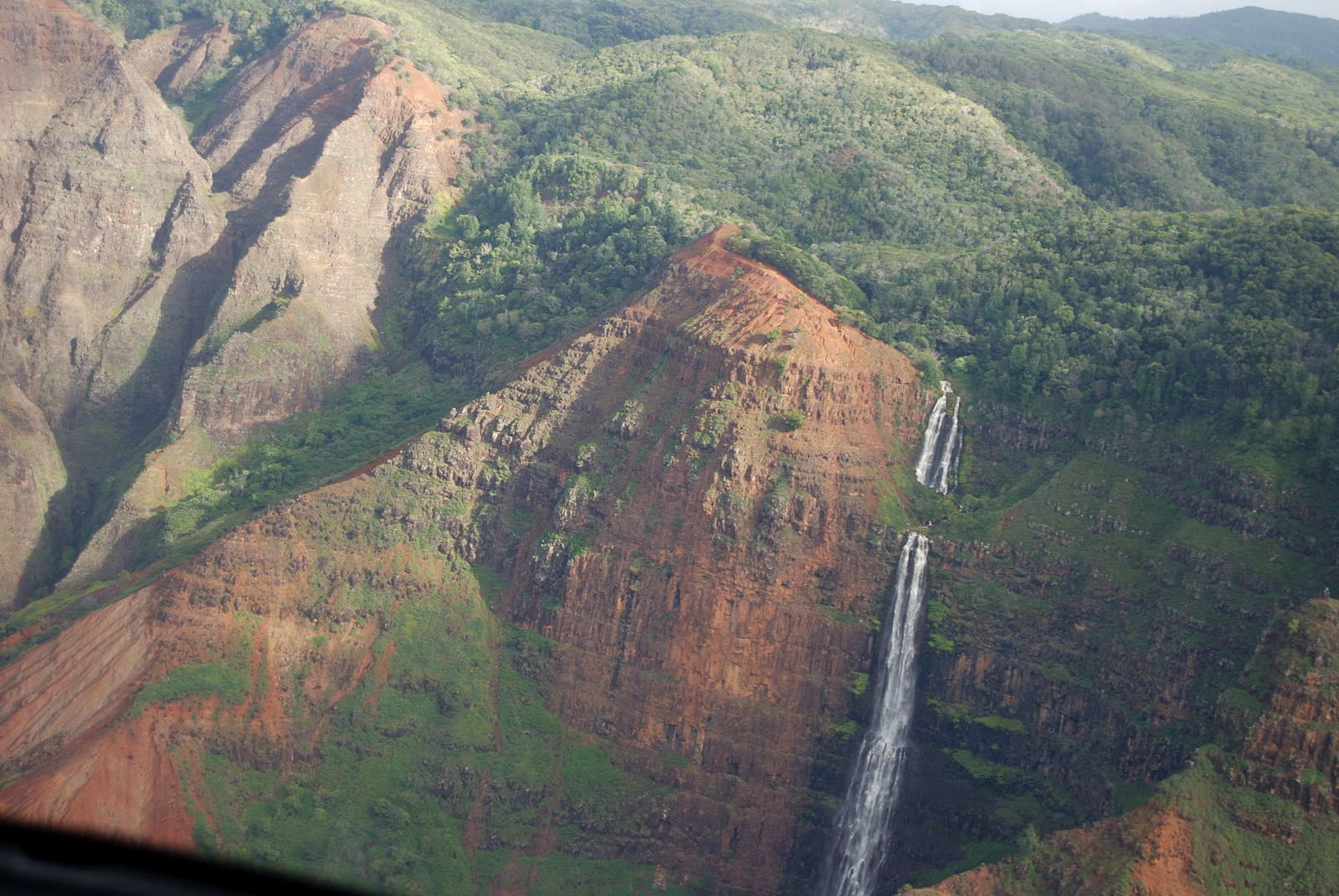 My first time on a helicopter, and viewing the entire island of Kauai from the front seat, was well worth the hour. The ride was as smooth as a plane. Although, the thrill of this experience did not come close to that of the roller coaster drive through Maui's Hana or Kahekili Highways. As for the beaches, there were many on both islands as expected. Barking Sands Beach of Kauai was as unique as Lahaina Beach in Maui.
A tour through the south shore of Kauai led us to Allerton and McBryde botanical gardens in Koloa, Steven Spielberg's filming spot for "Jurassic Park". Past guests in these gardens included Georgia O'Keefe and Jacqueline Kennedy.
Kauai's Hanepepe art festival was just as large as the festivals in my former hometown in Cambridge, Massachusetts. The street was lined with vendors of art, music and diverse cuisines. Another enjoyable event in Kauai, which drew a crowd, was the Smith's Tropical Paradise Luau with hula dancers in a botanical garden.
Kauai is like a Village
No matter where we went, we bumped into familiar faces, people with whom we met just a day or an hour ago at the market or on a hiking trail. We met people from all walks of life with an interesting story on how they ended up on Kauai. My experience on the island was enriched by simply meeting these people. A couple who had been married for decades met each other in Kauai and changed careers to become life partners in the arts. She sewed the clothes in her store and he painted them with unique patterns and art. His custom-made surf board store was just a yard away from his wife's store. We shared an hour in conversation at their studios getting to know each other.
On another occasion, we met a man who lived in different countries and changed his career multiple times in Kauai to sustain a living there. Jobs he took included a life on the road as a musician playing with the likes of Ray Charles, security guard for Justin Bieber and now a tour guide of the Allerton Garden.
At Kauai's Coffee Company, which offered free tastings, we conversed with a retired couple, formerly a secretary and a math teacher, from NYC. They were island hopping in Hawaii. We shared the view of the first rainbow of the day together on the coffee plantation.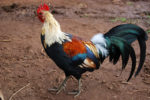 During a flame-lit dinner on the sands of the Lava Lava Beach Club in Kapaa, with live music and Hawaiian dance, we met a young American newlywed couple living in Mexico and a Russian lady from Moscow who was recovering from a car accident. As we sat together at the same dinner table, we talked about our world's societal differences and how individuals were attracted to certain cultures. In Kauai, we shared the experience of waking up to the sound of the wild roosters. It was just another moment of realizing how interconnected we all were as we sat there under the sky of constellations.
Kauai is a Temple for the Spiritual and Nature-Lovers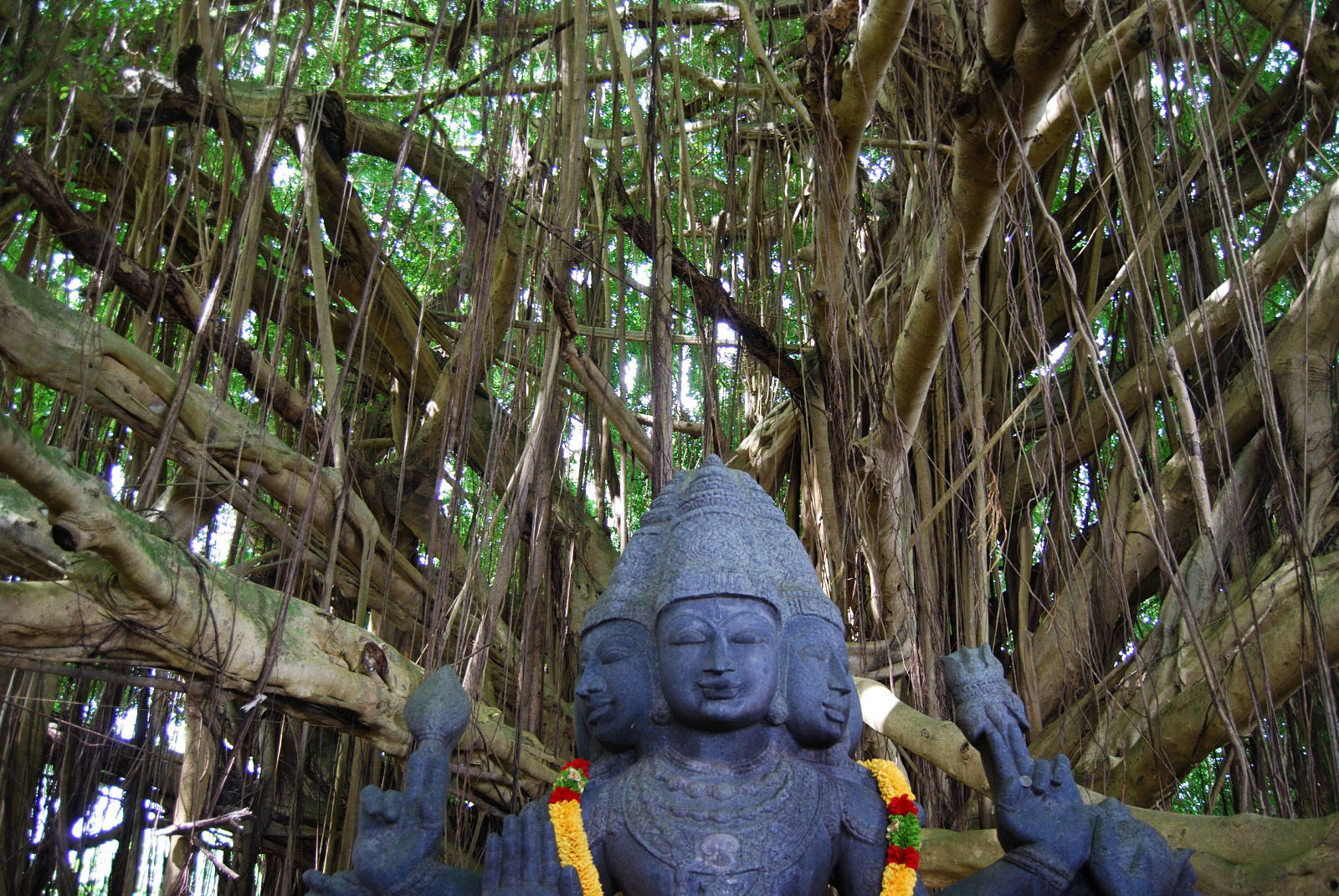 As luck would have it, we stumbled upon a yogi on Pihea Trail in Kokee, casually hiking barefoot or sitting by the side of the cliff in prayer with burning incense. What a fortuitous way to meet a new friend. She was a nomad, originally from Australia, and advocating for fair trade. We came to her art show in the Hanepepe Friday night festival.
At Kauai's Hindu Monastery, standing barefoot among the giant banyan trees, we attended the puja ceremony. The view of waterfalls there was breathtaking. Afterwards, we continued our peaceful stroll along the Glass Beach cemetery.
Whether we were bicycling along Kauai Coastal Path at sunset, climbing up to Waimea Canyon (also known as the "Grand Canyon of the Pacific") or snorkeling between the rocks of Poipu beach, we followed our bliss somewhere over the rainbow.
Kauai Gallery