My volunteer trip to Kenya was both rewarding and adventurous. From seeing the sunset and elephants stroll through Maasai Mara to hitting water in the drilling of a well in rural Namanga for the Maasai people, there was no shortage of laughs and cries.
Pelicans and Pink Flamingos in Narok
I volunteered at the Watoto Wa Baraka (WWB) / 'Children of Blessing' (in Swahili) orphanage in Makuyu, which housed over 30 youths. Work included the following:
Developing social and in-class activities with the children to cultivate individual growth and strength
Planting trees to be used for commerce
Preparation of meals for the staff and children
Field work — walking hours in remote areas to visit ill patients, then monitoring their health and providing aid to their conditions. View video here.
I even had the opportunity to hand deliver items I brought with me on the trip to the orphans. It was wonderful seeing the reaction of a child receive a gift from someone they had just met.
Footage from the Orphanage

Chris is one of the children at the Watoto Wa Baraka orphanage whom I have had the pleasure of meeting and sponsoring. He has kept me informed about his activities and progress in school through written letters and drawings. Like other sponsored children, he felt a greater sense of security, cared for, and hopeful for his future.
Fieldwork in Makuyu. The girl standing on the right suffers from an unknown mental condition. This calls into question whether the medication prescribed to her was effective. The child who is sitting and wearing the orange shirt has AIDS and open wounds on his head and toe; his mother died and father also has AIDS yet continues to work to support the family.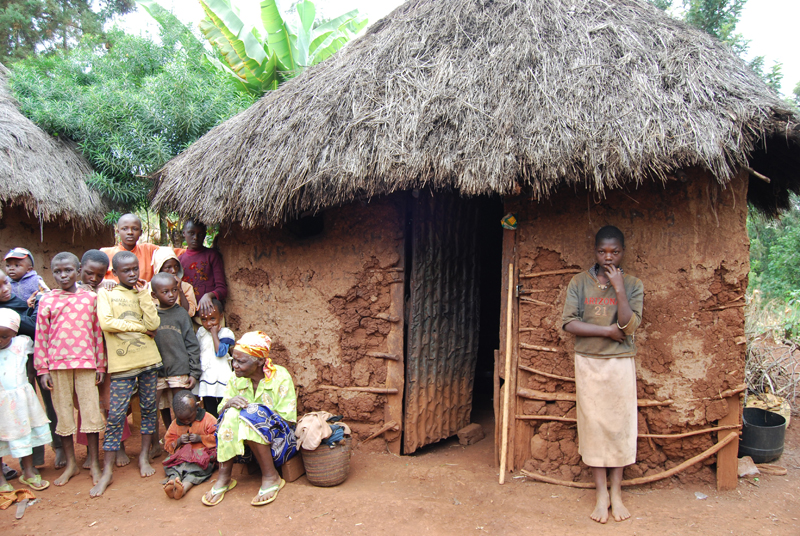 Maasai villagers and their mud hut homes in Nkoilale

Visiting a primary school of girls in a local Maasai village in Nkoilale. View video here. Fellow women volunteers and I had the opportunity to introduce ourselves to the students and briefly share our own individual paths to our professional careers.
Footage from the all-girls primary school in Kenya
In support of the global water crisis effort and awareness, I participated with the non-profit organization, Well Aware, in the successful drilling of a well for a Maasai village in rural Namanga, Kenya. My photographs documenting the event were exhibited at the Nordic Hall, Scandinavian Living Center in Newton, Massachusetts.
Having this new development in water resource allows children to travel less far to retrieve water and thus spending more time in school. New community projects will also be built around the water well to improve the area's infrastructure.
Lions in the Safari (Maasai Mara National Reserve & Amboseli National Park)
Elephants in the Safari
Elephant Nursery and Rehabilitation Center
Giraffes in the Safari
Animal Orphanage and Giraffe Center, Nairobi
Wild Monkeys
Zebras in the Safari
Other Beauty & Beasts in the Safari
Footage from the Safari